Mike Madison
Mike
Madison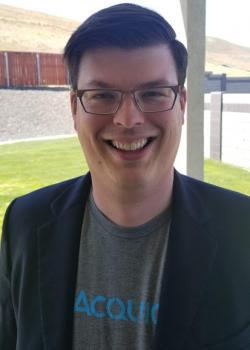 Technical Architect
Acquia
Mike Madison is an Acquia Certified Drupal Developer and a technical architect at Acquia. With over a decade of experience in web and background in HCI, he has used open source technologies such as Drupal (and Wordpress and Semantic MediaWiki) to solve challenging problems for a variety of clients and organizations around the world. He also contributes to a variety of Drupal community organizations and projects such a Drupal4Gov (which sponsors and puts on Drupal GovCon) where he is the technical lead and as a maintainer of the Conference Organizing Distribution (COD) and Acquia's Build and Launch Tools (BLT).
Recently Mike has been working on a Digital Signage project for a mass transit agency. This project uses Drupal 8 and Amazon's Internet of Things (IOT) service to provide real time transit data to millions of riders daily. He has presented on this work at DrupalCon and the Pacific Northwest Drupal Summit.
Previously Mike built and lead a multi-million dollar Drupal capability at the US Department of Energy's Pacific Northwest National Laboratory. He also spent several years freelancing using Drupal and Wordpress to serve clients across the US and abroad. 
Mike graduated from Indiana University in 2009 with a Masters of Science in Human Computer Interaction Design.